Macs Biography
Ian McCalman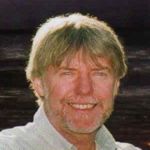 The guy that "retired". Born Edinburgh and lives just south, in Lasswade. Attended Edinburgh School of Art, studying Architecture then The Napier College studying photography. Founded the Macs with Hamish Bayne and Derek Moffat on the first day at Art School and has written around 45 of the Macs' songs. Ian also runs 'Kevock Digital', a highly-regarded recording studio which specialises in acoustic music. For 30 years, Ian took on much of the group's lead singing, alas no more. He's still highly motivated and is writing, recording and even performing, but only when surrounded by quality singers!

the late Nick Keir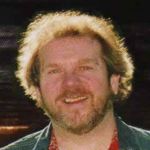 Born Edinburgh, Attended Edinburgh Academy and Stirling University. Formerly with Finn mac Cuill and 7:84 (Scotland). The Group's multi-instumentalist, Nick wrote a large number of songs for the band and latterly shared the lead singing with Stephen. He also performed solo and in The Tolkien Ensemble. He passed away on June 2nd 2013 and is sadly missed by every person, fortunate enough to meet him. A truly great man.



Stephen Quigg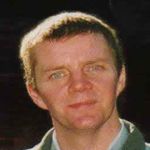 Born Ardrossan, Ayrshire, lives in Saltcoats. Stephen has produced many solo CDs and is one of the most in-demand musicians in Scotland. His fine singing and unaffected enthusiasm for the music has made him extremely popular wherever he has performed. He plays guitar, mouth organ, bodhran and banjo. Stephen often sings with his wife Pernille and this musical partnership is well worth catching (top tip from Ian). "Sensitive and unique singing voice plus an extremely entertaining presentation".