Please note:
With apologies, I'm afraid we have run out of "McCalmans Final Concert" DVDs. We are attempting source some more and if we do, we'll post the news up on this site. We may end up manufacturing more DVDs as there is still a steady demand for it.
On the other hand,we are setting up a new Paypal facility for old Macs "LPs to CDs" because we've continued to have a surprising number of requests for these albums. We're covering all Macs produce which has gone out of stock, LPs and CDs. All CDs (in plastic wallets) will have an on-disc track list and will be on sale for £10.00 each plus postage.
"The McCalmans" retired in 2010 but the memory lingers on. Stephen is very successful with his concerts and tours, often singing with his wife Pernille. Ian writes songs and stage productions ("Ypres") and spends time recording others in his studio. Hamish makes concertinas in Orkney and is still a wonderful player of the instrument.
"Far, Far From Ypres"
Greenock's Beacon Theatre, on October 5th, turned out to be the surprise package of the year. Yet again we had a wonderful audience and the reaction to the performance was extremely moving. On a personal note, it was great seeing an old friend, Jimmy Macgregor, after the show, looking as fit and healthy as ever.
The show now moves to Bordeaux, 17th Oct, where we will take part in Remembrance services there, as well as a performance of "Ypres".
Scripts of "Ypres" are free and will be sent to those requesting them via email. Contact this site if you would like a script.
"The McCalmans Collection" link
Available here
Nick's music was of great importance to him so we'll keep up the news of his fine new album:
The Edge of Night (LRK004)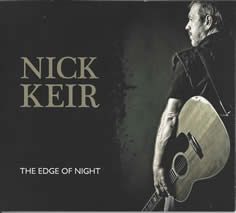 Available at Amazon
http://www.amazon.co.uk/The-Edge-Night-Nick-Keir/dp/B009KJFQ7Y/ref=sr_1_1?ie=UTF8&qid=1351863915&sr=8-1
Birnam
http://www.birnamcdshop.com/index.php?route=product/product&product_id=143#.UJPOmsUmz1w
Pernille's album "Driftwood" link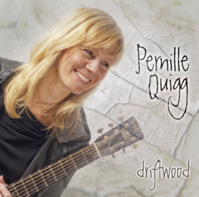 Available here
youtube:
"Peatbog Soldiers", recorded, 1979 http://www.youtube.com/watch?v=cMwwPTjadv8
A silly video http://www.youtube.com/watch?v=7hTroqFrwms
Ian's studio page link

Press this link to find out more information about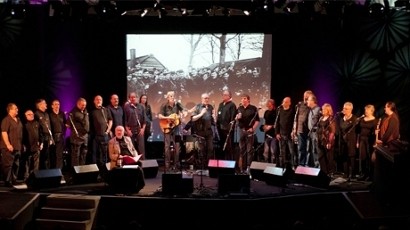 DVD!
"McCalmans' Final Concert Uncut + The Good Old Days"
Run-time of 2hours 45 minutes, High Definition plus old Macs' archive footage.
"Superb", "brilliantly produced", "excellent", "the quality is stunning", "wonderful archive footage", "perfect momento",
Actual quotes from buyer's comments and reviews......honest! Ian
.
---
Souvenir Brochure
Available to buy now is the McCalmans souvenir brochure packed with photographs, info and funny asides about the group past and present.

LIMITED EDITION of 1,000

Prices include postage
£10 - Europe
£12 - Rest of World